SUPERIOR – Spray Foam Insulation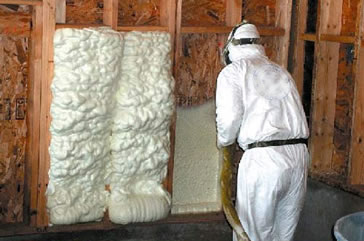 Choosing Spray Foam Insulation will save your business, school, church, or organization a substantial amount of money as well as being the best choice for our environment. Spray polyurethane foam will eliminate heat transfer unlike standard insulations.
C&R Insulation has been the first choice for many large commercial, residential and industrial projects in the Mid-Atlantic area. C&R Insulation works to guarantee lower heating/cooling cost of the structure. Commercial buildings that have been insulated by C&R Insulation typically have 50%-70% savings over a standard design with standard insulation.
Key Benefits:
Eliminates all air infiltration
Highest energy efficiency
Superior sound control
Reduces air pollutants including dust, mold and mildew
Fill every void, especially irregular cavities
Saves up to 50% on energy cost
Fastest Return on Investment
Improves indoor air quality
PREMIUM – Flash and Batt (ATS System)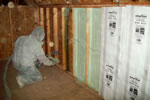 A combination of 1/2″ closed cell foam spray and fiberglass
Reduces energy cost and eliminates air infiltration
Installs with fiberglass batts, dense-pak, & blown cellulose
BEST – Blown Cellulose Wall Spray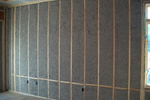 Cellulose insulation is made with 85% recycled newsprint.
Treated for fire resistance
Fills every void, especially irregular cavities
BETTER – Dense-Pak Perfect Fill Fiberglass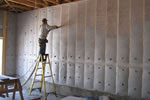 Virtually eliminates all gaps and voids
Improved thermal performance
Non-corrosive, Non-Flammable, and Non combustible
GOOD – Fiberglass Batts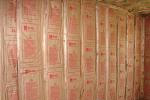 The most traditional type of insulation
Good for reducing noise and air infiltration
R-13 in 2×4 walls and R-19 in 2×6 walls